November 6, 2017
Western Australia might not be the Whitsundays, but it is home to some of Australia's most beautiful beaches, with rugged coastlines, white sand and clean lapping water.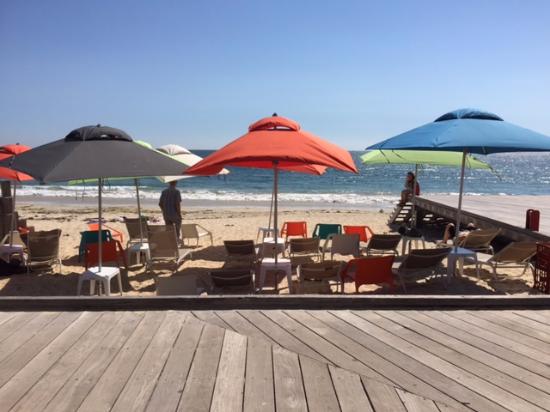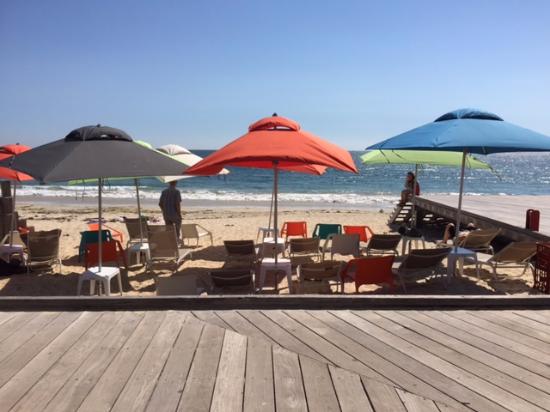 Now that the weather is warming up and summer is just around the corner, these are the best beaches in and around Fremantle where you can escape for a day of sand, sun and fun.
Scarborough Beach 
By far one of Perth's most popular sections of coastline, Scarborough Beach is bordered by high-rise buildings and has a distinct Gold Coast feel to it. The shore is lined with hotels, including the always popular Rendezvous Hotel that is easily the tallest building anywhere near the beach, as well as apartments, shops and cafes, fast food and restaurants.
The beach itself also won't disappoint, with bright blue water and breakers, white sand and plenty of sunshine. However, if you want to ditch the crowds, you can head just a little further afield and snag yourself a spot at Brighton Beach, which is just as gorgeous but not quite as busy.
City Beach
City Beach is also a crowd favourite, thanks to its convenient location right in the centre of Perth's northern suburbs. This one is particularly good for surfers, as when the swell is up it can be pretty boisterous. However, when the surf is a little calmer it's usually heavily populated by families and kids thanks to the bordering parklands and barbecues.
Port Beach
Think of this as Fremantle's hipster answer to Scarborough Beach, minus the big surf. Port Beach connects with Leighton beach a little further up the coast, making it an unbroken, continuous stretch of sand that goes all the way to South Cottesloe.
Port Beach is a fantastic option for swimmers, stand-up paddle boarders and families with kids. It doesn't get much in the way of swells because of its proximity to Fremantle Harbour in the south. There's also a beach kiosk and a few restaurants nearby.
Trigg Beach
If you're a surfer looking for your next big challenge, you won't be disappointed by Perth's most popular surf beach. If you're a swimmer or have kids, it's best to avoid this one, as the waves can get a little wild for even the best swimmers and the surf is usually pretty packed with surfers. A word to the wise, it's best to get there early if you don't want to be competing for waves with other surfers.
Cottesloe Beach
Cottesloe Beach provides some stiff competition for Scarborough Beach as it has something for everyone. With a concrete pylon that's great for water bombing, a swell that's not too crazy as it's protected by a southern break wall, and the iconic art-deco Indiana teahouse that's flanked by grassed terraces on the foreshore, there really is something for everyone.
South Beach
When you head back into Fremantle, you'll be greeted by South Beach, which is a favourite among both locals and holidaymakers that have sought accommodation in Fremantle.
South Beach is usually quite calm because of the outlying reef and Carnac and Garden Islands that help form a breakwater. There's plenty of shade under Fremantle's coastal trees and pines and plenty of parkland, barbecues and timber gazebos for when you get sick of the sand.
Bathers Beach
Bathers Beach might only be a small strip of sand that only spans about 300m, but it's still one of Fremantle's finest treasures. Hidden between the rock breakwater of South Head and Challenger Harbour, it's a super convenient saltwater fix that makes cooling off between breakfast and lunch super easy. It's also only a few steps away from plenty of restaurants, cafes and pubs, as well as great attractions like the sandstone Kidogo Arthouse.
If you're looking for a beach break where the sun is always shining, you can't look past a weekend spent in Fremantle in one of Callan Apartments fantastic holiday apartments. Contact us today for more information or to make a booking!