August 1, 2016
Callan's Choice – a Day on Rotto
No stay in Freo is complete without a day trip to Rottnest Island. Lying 18 km off Fremantle's coast, it's full of history, both natural and human, and it's Mary Callan's Choice this month .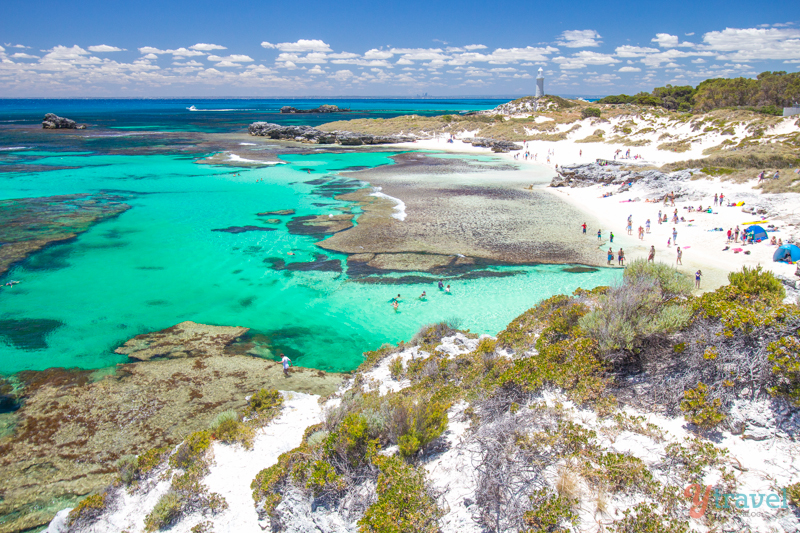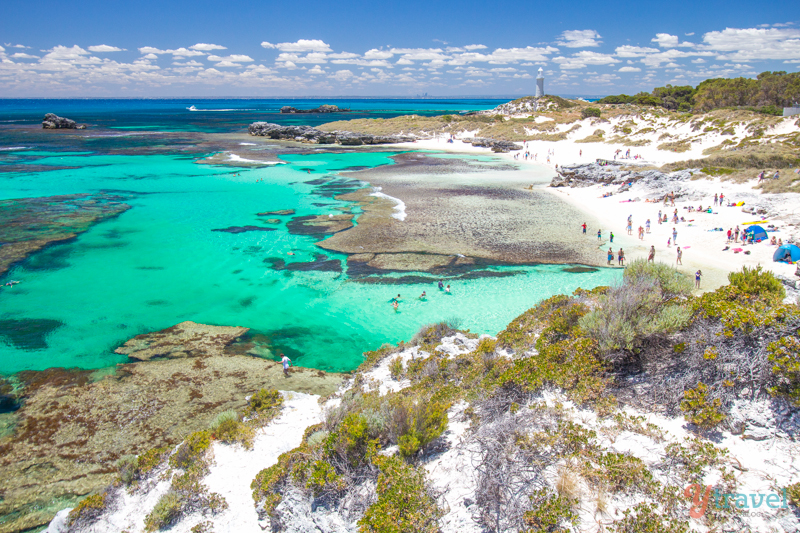 Rottnest Island, or Rotto, as it's known locally, was named by the Dutch who, in the 17th century, were the first Europeans to encounter it. They noticed the abundant population of the little creature that is the iconic Rottnest species, the quokka. They named the animal after the European species it most resembled, the rat – hence the name they gave the island, Rotte Nest – "Rat's Nest".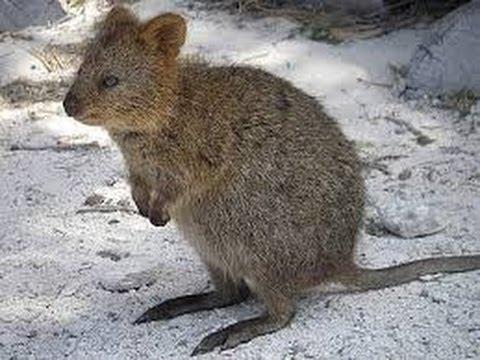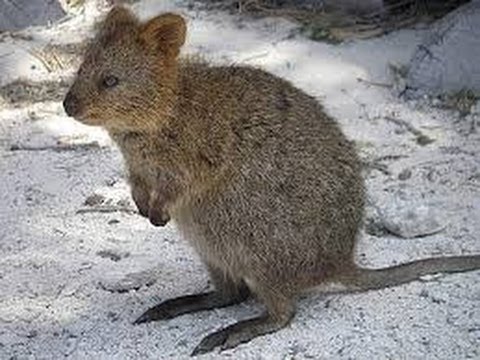 Between Dutch discovery and British colonial acquisition the island was visited many times by Spice Traders whose real business lay far to the north in the Moluccas. The native peoples who had originally occupied Rottnest had abandoned it when rising seas cut it off from the mainland, and the few Europeans who visited it found it so abundant with wildlife that they declared it an earthly paradise.
The arrival of the British did result in the island being occupied for the limited purposes of housing small populations of aboriginal prisoners and a boys' Reform School, and the administration buildings have since been turned into tourist accommodation.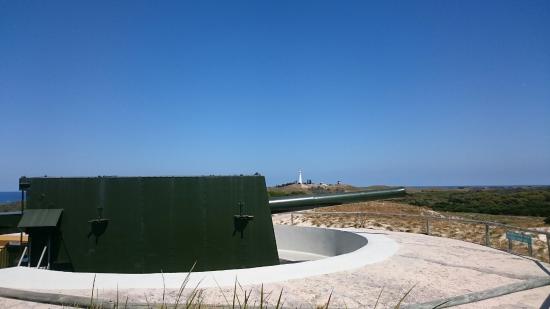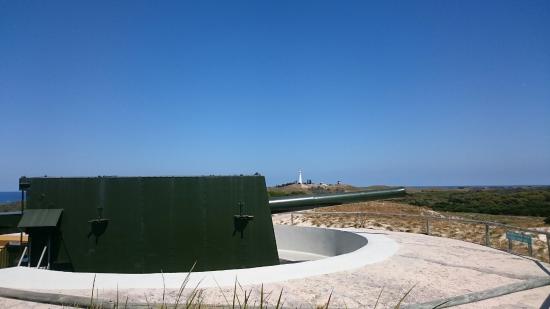 Rotto was used in World War 2 for the defence of Fremantle, with the installation of gun emplacements together with an extensive tunnel system to serve them.
But as early as 1917 Rottnest was declared an A-class Reserve. Together with Rotto's isolation and the absence of any commercially valuable resources this has enabled its wildlife to thrive, and it remains a treasure trove for nature lovers.
Things to Do on Rotto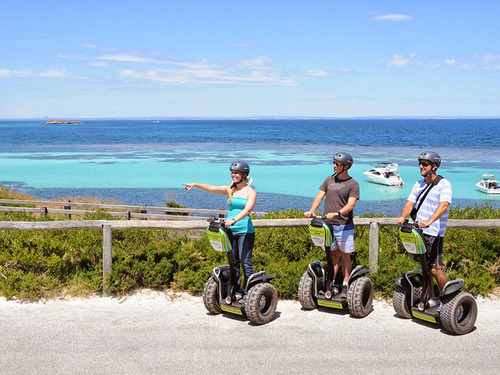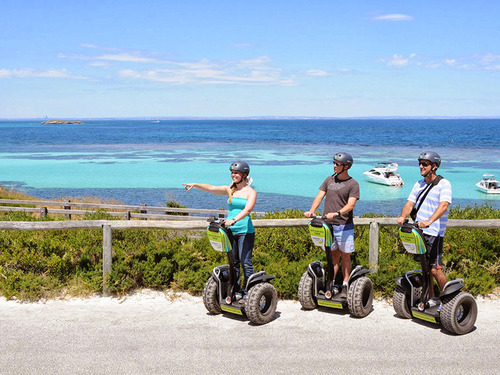 The Island is administered by the Rottnest Island Authority, which publishes an indispensable guide. Being so heavily protected, the island's wildlife, and particularly its quokkas, are unafraid of humans and will readily approach them. The quokka is an almost indecently cute beast, so the temptation to touch them is great, but must be resisted – on pain of a stiff fine!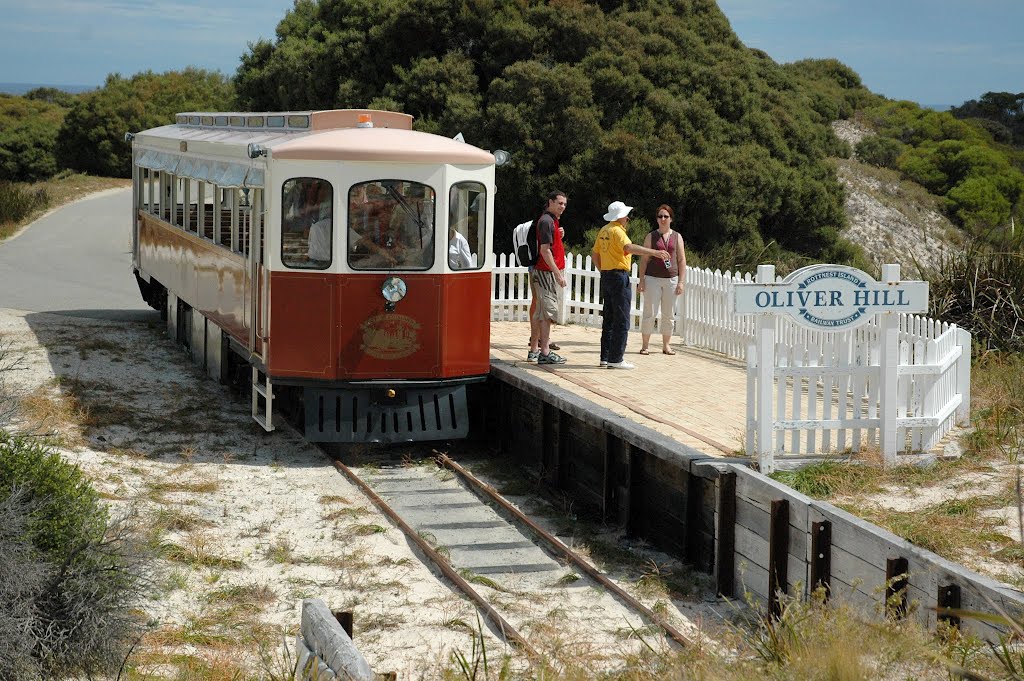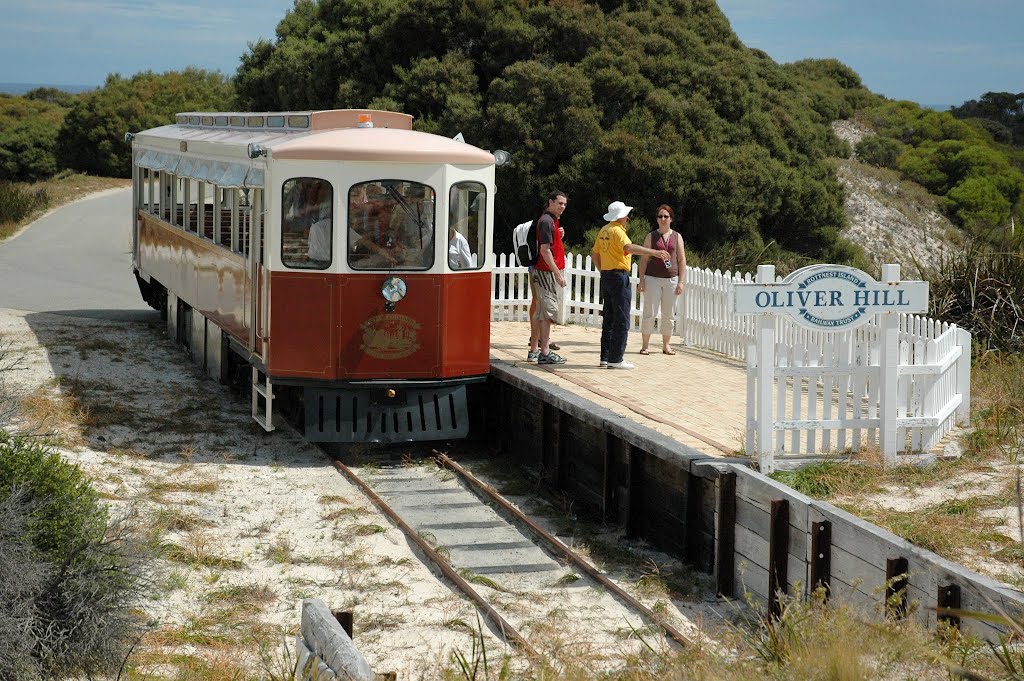 Take the Train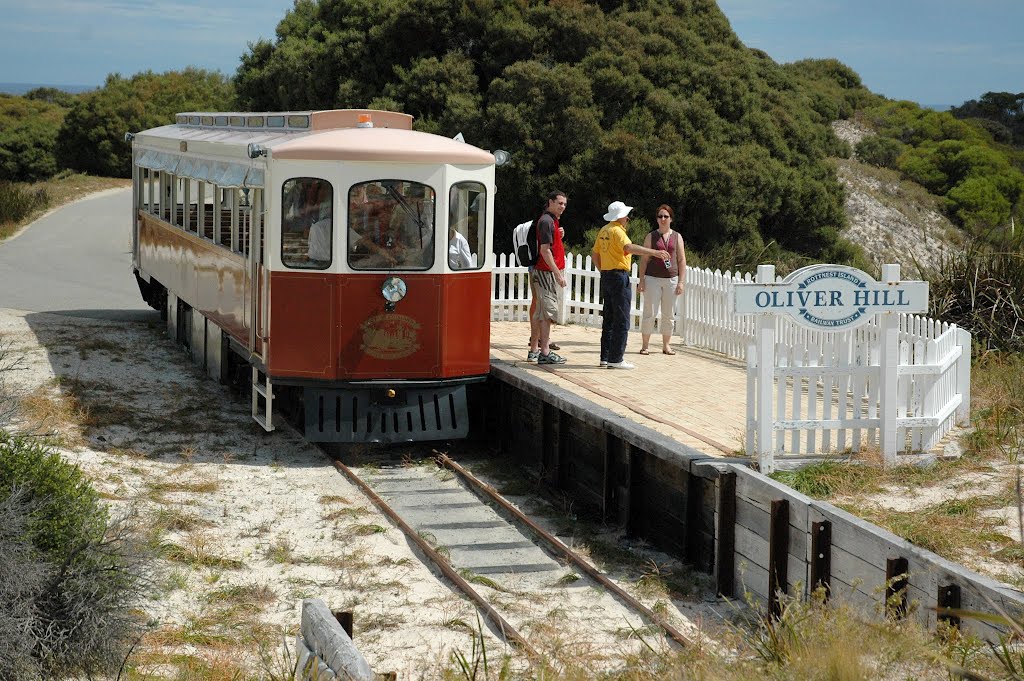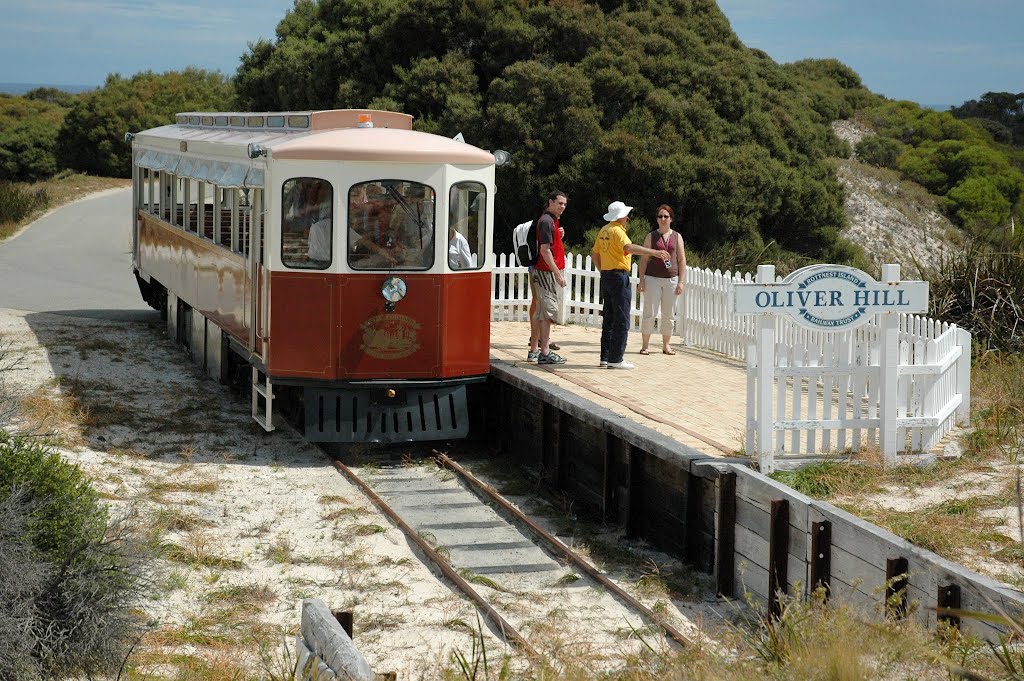 Private vehicles are banned from the island, but it has an excellent bus service and electric bikes can be hired, as can Segway tours. But Rotto's military past has left it with a light railway and for me this is a great way to combine seeing the island with a dip into some fascinating history. Of course you can simply ride the little train, but for a few dollars more ($29 for adults, $16.50 for children) you get the tunnel tour when you reach Oliver Hill, and I thoroughly recommend it.
Food?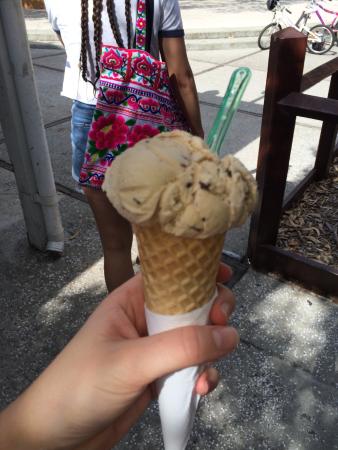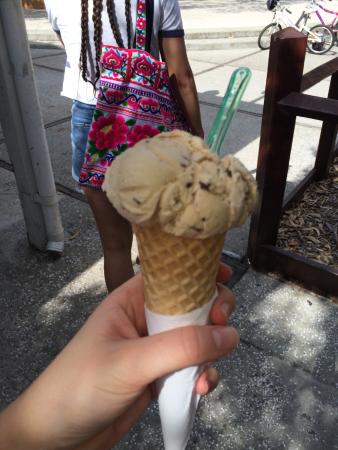 Rotto is well supplied with restaurants and cafes offering many styles of dining. Unsurprisingly, fish features heavily, and lovers of fish and chips won't be disappointed.
But whenever I go to Rottnest I make it a rule to visit Simmo's Ice Cream, who make some of the most imaginative ice creams I've ever tasted, but still manage to make the traditional favourites like you've never tasted them before. It's one of the little cafes on Thomson Bay Mall, and you could easily miss it. Don't.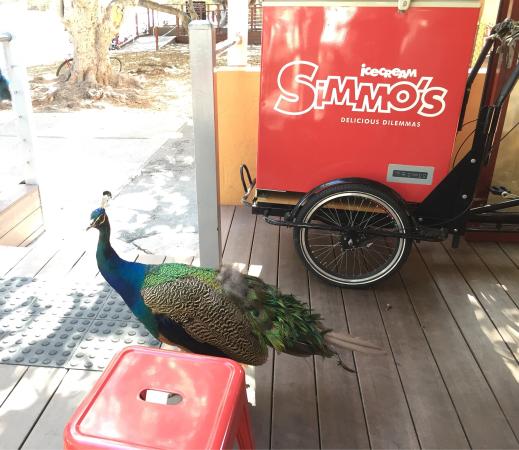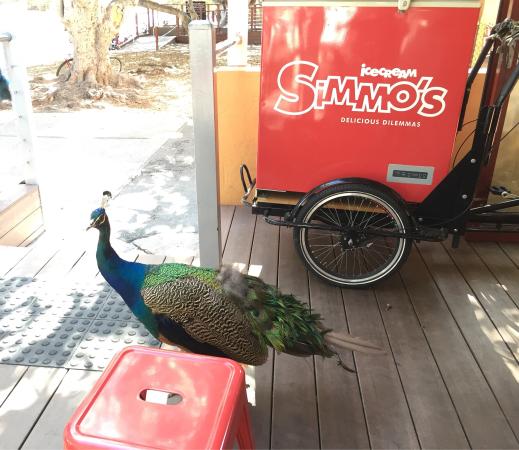 Getting to Rotto
The island is well served with a daytime ferry service from the mainland. There are two pickup points in Fremantle; BShed and Northport. You can just rock up and travel, of course, but you'd be well advised to look here for the great deals available if you book online.